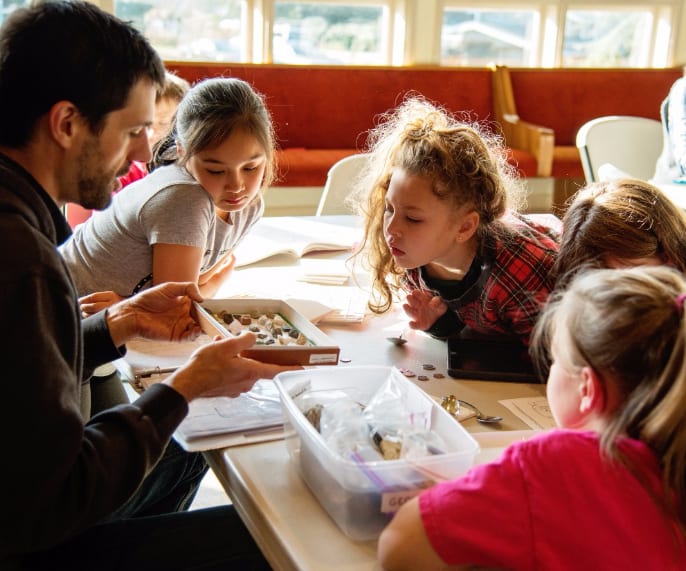 Lead Your Child to a World of Possibilities
Essentials is a bridge between the grammar and dialectic arts that prepares students for the middle and high-school Challenge programs. Built around the support and accountability that can only come from a local community, this power-packed, Christian-based homeschool program guides parents of children ages nine to twelve through the foundational principles of language structure and analysis, the structure and style of writing, and arithmetic speed and accuracy.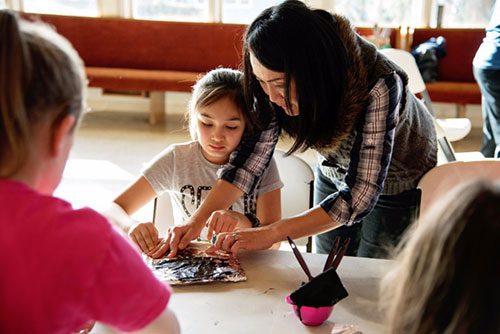 Equip Your Children with the Essentials
Items students learn in the program:
How to properly capitalize and punctuate words and sentences
What the eight parts of speech are and how to use them properly
How to recognize and create 112 sentence patterns
How to diagram sentences
How to analyze sentences by purpose, structure, patterns, and speech parts
How to write with structure and style through Institute for Excellence in Writing
How to write an outline, narrative, expository, and essay
Math drills, increasing speed in addition, subtraction, multiplication, division, roots, and exponents, in preparation for higher math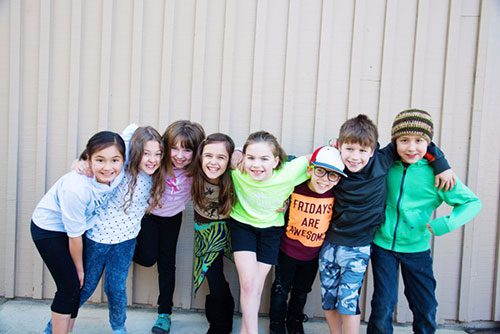 Learning Beyond a Worksheet
Parents and their students meet once a week with a Tutor for the two-hour Essentials program after Foundations. It is in the support of this community environment, parents are equipped and trained by observing the Tutor and learning alongside their child. Tutors, trained in the program's materials, facilitate community time by modeling the exercises that parents will do with their students at home. Student and parent participation are critical components of this unique partnership!
Students emerge prepared to tackle foreign languages, essays, and pre-algebra confidently when these essential (yet often neglected) skills are mastered.
To browse our Essentials bookstore
click here
The encouragement and support from other parents is vital. I enjoy learning from those before me in their journey, encouraging those beside me, and sharing with those coming behind.
I am a grandmother homeschooling my 9-year-old granddaughter who has been through a lot of trauma with both parents. The moms, Tutors and Director have truly been encouraging and most accepting of this old grandma and her granddaughter. We are going into our 5th year at CC.
My CC community breathes flavor, energy, and structure into my homeschool. The steady support, motivation to learn perpetually, and sweet fellowship is vital to me personally and to my family.
As a longtime homeschooler, you can find 350 Classically-centered curricula on the market. What sets CC apart isn't the carefully crafted history sentences, the infectious list of pronouns the kids chant, or the way you can tweak it to be whatever you want at home. It's the community.
But what about socialization? I have to admit, I heard this question a couple times when I first decided to homeschool, but most people I come across don't ask it anymore. If they do inquire about how I keep my kids socialized, I get to tell them about the amazing community God brought into our lives with Classical Conversations.
My CC Community has been an integral part of our homeschool experience. I can't imagine being on this journey alone, as a 'lone wolf.' I love how CC covers aspects of homeschooling that I would not get to on my own, such as weekly science experiments and art projects, and memorizing a world history Timeline of events. CC provides a 'one stop shop' for all of my homeschooling needs.
Community is a very valuable part of CC. What other curriculum has weekly modeling lessons for us parents?
Our CC family is so much more than a group of fellow homeschoolers. They are the family who can truly understand my daily struggles as a homeschooling mom. They are the family who supported me emotionally and mentally when my husband passed away. They are the family that welcomed me with open arms when we had to move out of state and join a new CC family! There is nothing comparable to our CC family. I am so truly grateful.
My director and fellow parents are tutors are more than colleagues; they're friends. I'm thankful for the support, accountability, and friendship they offer.
My community is my tribe. They are an extension of my family and make a difference in my success as a homeschooler.
We needed accountability and a group. Then CC came to my area. I could focus on enjoying learning alongside my children! My kids flourished, recognizing the education they were receiving in a CC community was different than many of their peers.
I was all over the place for my first six years of homeschooling. An hour into the first information meeting I went to, I was blown away. This was what I was looking for! An educational philosophy I believed in AND a roadmap to do it!

I no longer woke up from the middle of the night in a panic that I was missing something or doing something wrong. I was surrounded by parents who had a desire to educate excellently, helping me be my best. I was no longer spending energy trying to find a curriculum and support group that would work. My energy was now focused on growing as a classical learner alongside my kids.
I was afraid to homeschool, I had family that tried it and thought, 'If they can't do it, how can I?' At an information meeting, I learned CC would support me, provide a community and teach ME. Now, I've homeschooled two children through high school. I feel confident teaching my children hard subjects!
Even as a former educator, I needed curriculum assistance and overall support from a community. I learned to relax and enjoy the children God had given me and the purpose of education.